November. The rush before Christmas!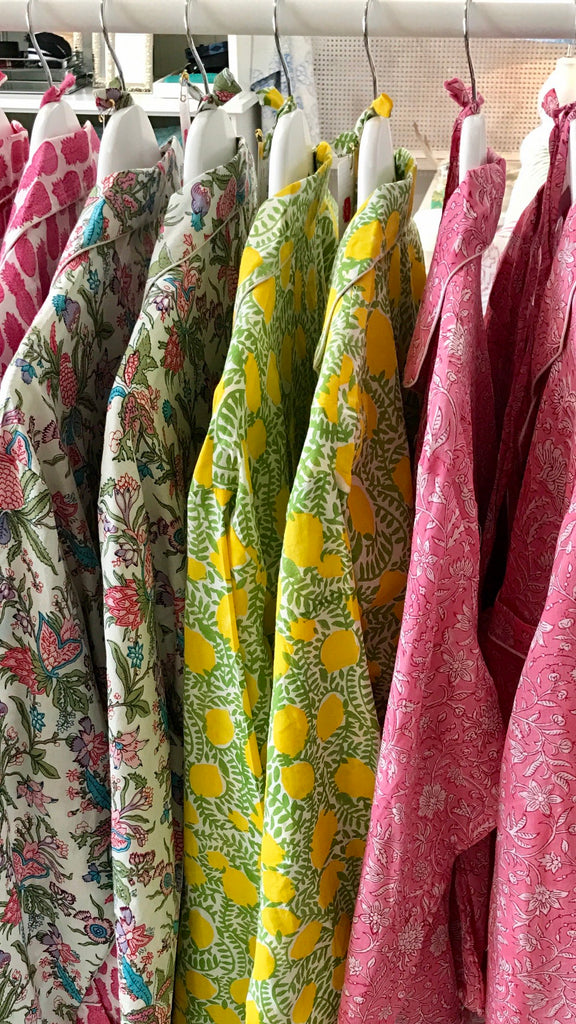 Where did November go? Surely only yesterday we were dusting off hats & frocks for Spring Racing, the pre-eminent Melbourne social event and yet here we are at the end of the month, witnessing all the Christmas decorations popping in shops all over the country.
My focus this month has been threefold. The arrival of my gorgeous new PJ's and robes, preparing for an instore book signing by talented photographer Simon Griffiths and his beautiful new book 'Garden Love" and most important of all, the organisation that goes into a 7 year old birthday party!
November is no less busy on the home front either. This is the time we sell our weaner cattle and cut hay for the winter months ahead. I wouldn't swap our country life for anything – as much as I do love visiting the city and all it has to offer.
I would like to pass on a huge thank you to everyone who came to the book signing at the Alex Muir Lifestyle Boutique. I was overwhelmed by the support shown from past clients and new – my poor husband, who was seconded to pour champagned was at times grid locked, unable to move amongst all our wonderful guests enjoying chatting to Simon and viewing my new fashion range. It was a privilege to be fortunate enough to host this event.
The first shipment of beautiful hand blocked robes have already sold out! I have a new shipment arriving the first week of December so please do not despair. They will be here in time for that all important Christmas shop!
This week though I have turned my attention to arranging Charlie's 7th birthday party. 7 years ago a little bundle of wriggling, energetic joy came into our lives and it is fair to say our lives changed forever, for the better. Now we are busy working on the 'Monster Truck' theme for this coming Saturday! My husband has been hedging and mowing for what seems like days – actually it has been days, but we are both excited for Charlie spending a wonderful afternoon with all his friends!
Where has November gone? Now I think I know…
I hope yours has been just as rewarding, if not exhausting!
Love
Alex
XX
Peter Sherlock