Jaipur - a city of contrasts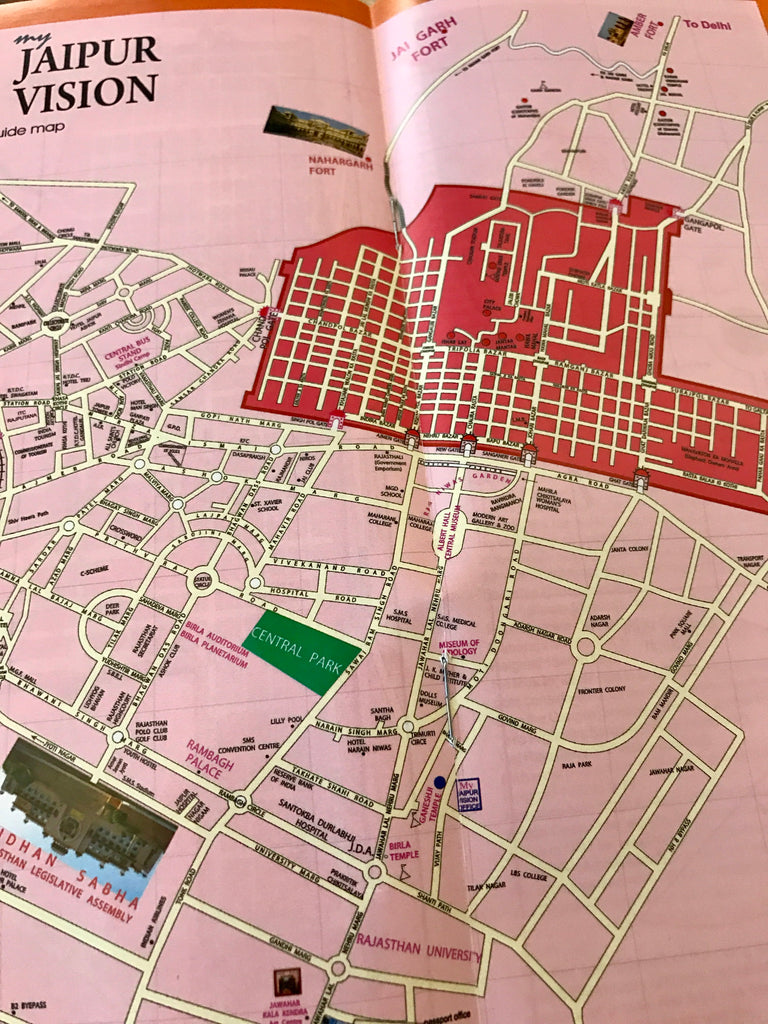 Interestingly, whilst India has a history dating back to before 2800BC Jaipur is relatively new.
The Jaipur we all know and love today was only first laid out in 1728. A relative spring chicken compared to its elderly parent!
Even the pink hue that is so evident was only applied to the buildings in 1883 prior to a visit by the Prince of Wales. Prior to this the buildings were mainly a light grey with white trim. However, the pink city was born and has grown into a mature and classy adult, but still shows great respect to its heritage and underlying culture.
Jaipur has now become known as the capital of textiles and gemstones. It is a melting pot of British heritage and ancient Indian culture.
The spice and produce markets down tiny laneways clad with a myriad of electrical wiring snaking its way into shops remain. Bohemian cafes and stylish restaurants line sidewalks and buildings and yet vendors pushing carts of freshly popped corn, coconuts and fruit to die for move around the people and traffic as they have done for centuries.
Donkeys, camels and occasionally elephants jostle for space on the roads, fighting for position against rickshaws, tuk-tuks and Range Rovers. Everything working in disorganised chaos - and always with a smile and a wave.
It is this world that first attracted me to Jaipur. I had heard about the textiles and had done a little bit of work within China, but this was new territory. How do you start, where do you stay, who do I talk to? It wasn't easy, it has taken well over 18 months and several trips to start to get into the rhythm.
These days it is easier, my suppliers are trusted and are friends. The supply chain works amazingly enough – although how, I will never be fully sure. The people at the hotels welcome me back, they reward loyalty with smiles and service beyond belief in Australia. I use local transport and am always trying the amazing cuisine my local friends recommend.
Nothing is ever easy at the start, but persistence and belief in what you do pays off. Not only for the beautiful products that I design and manufacture but for the friendships, experience and support along the way.
Love
Alex
XX
Peter Sherlock