Bricks & Mortar - the love affair continues…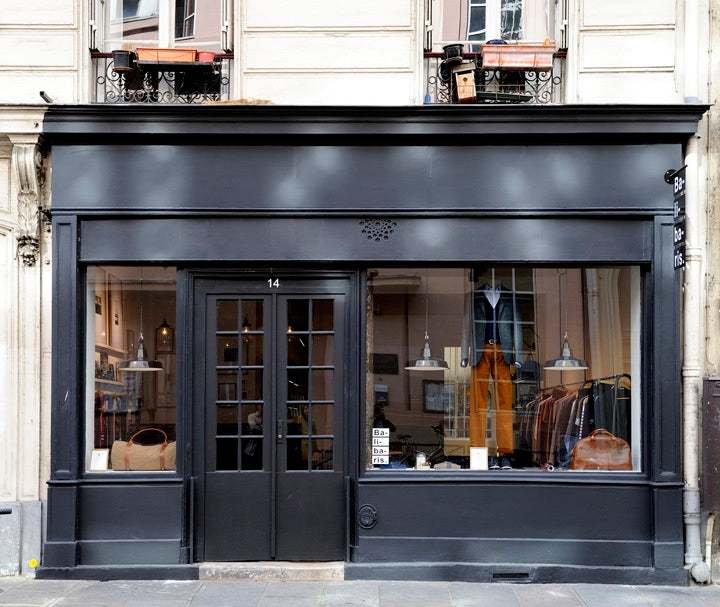 Just over a year ago I set up Alex Muir Australia. It was born on departure from a business that I spent 10 years building and ended with a footprint of 7 outlets. However, it was time to move on, to grow personally and professionally. But to what?
My own brand was always a dream and something I knew I could do, I knew what it looked like and that I would be the master of my own destiny, with no one to judge me but myself. Daunting, yet refreshing at the same time.
The Alex Muir Australia brand now retails online and as a successful wholesaler to a wonderful group of likeminded retailers. It is hugely satisfying. Early days, but a testament to what you can do if you follow a dream.
However, something has been missing...there is a gap.
I have always loved retail. The joy of sharing what you love with others. To interact, share stories, touch and feel the quality – one needs a shop for that.
Retail is in my blood. Grandparents who travelled the globe sourcing goodies from all corners of what was then a very large world. I blame them.
Then something happened...
A great opportunity came up amongst a premium strip of shops in my now home town of Kyneton. A shopfront with great potential and great retail space. Not only that, it came with its own apartment attached. Air BNB it screamed at me, right in the heart of retail and foodie heaven.
But how? No budget, product arriving from India weekly and new designs underway. Not to mention a child in Grade 1 and the endless jobs working mums tend to have!
The deciding factor was passion. The passion to share and sell my products to other people. Quite simply I love it.
This is where my husband comes in. Whilst promising not to get in my way, he has renovated many a house in Melbourne and all our previous shops. This one is a breeze he said. We have the model. A few phone calls to tradie mates, a rough calendar of four days for the renovation and the A team was back! Mind you, on the smell of an oily rag given the slim budget available.
The excitement is now building! A different look and feel from the past and yet promising so much more. Two days to merchandise and then in the blink of an eye the first Alex Muir Australia lifestyle boutique will spring to life early April.
The gap is filled.
With passion, a belief in yourself (and the odd handy husband & friends) anything is achievable.
Peter Sherlock