Wooden blocks, cotton and dye. Heaven!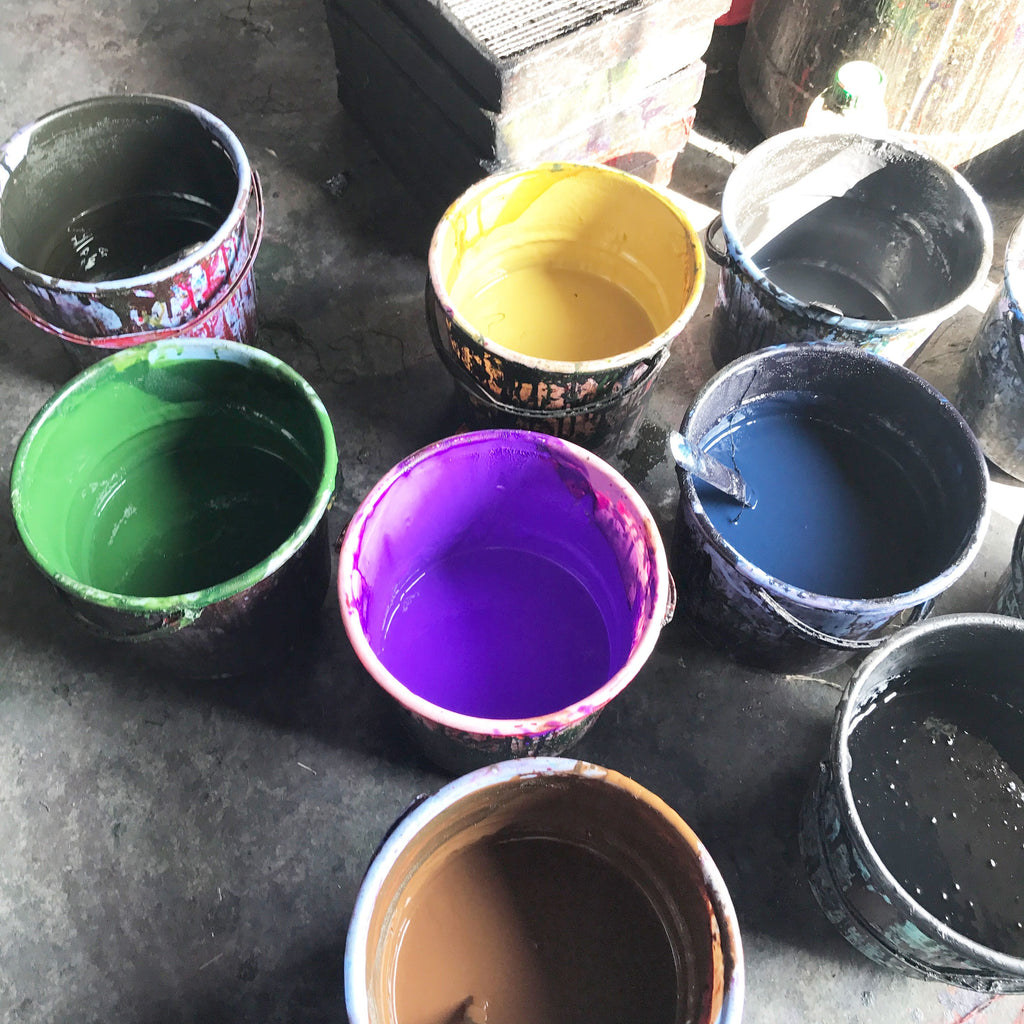 I often look in wonder at the beautiful fabrics in my shop and ponder how far they have come and how a world away they are being made in the same manner that has enticed textile buyers for centuries.
Woodblock printing has been around since ancient times and yet it hasn't changed. In India, the beautifully carved blocks, hand mixed natural dyes and soft cotton is being treated exactly as it was generations ago.
They must be doing something right then!
In todays world of automated printing, huge factories of conveyors move volumes of fabric, stamping out the same pattern, time and time again – perfectly. As an example of modern engineering it is surperb.
As an example of bespoke design and hand crafted wonder it is lifeless, blending into the mass produced, faceless production lines we have become so accustomed to.
This is why I set out to create Alex Muir Australia. It is my love of the unique and beautiful product that is the result of the hand stamped block printed fabric. Like a fingerprint, no two pieces are the same. 
Each trip to India only cements my love for these textiles. From a hotel room in Jaipur I set out each morning and join the hustle and bustle to ultimately end up at the end of a dusty lane, standing side by side with a master artist.
It starts with a piece of wood, hand carved by a specialist carver. The natural, plant based dyes are spectacular in colour and hand mixed before being applied to the block. The beautiful cotton or linen is stretched out onto ancient tables and then the printing process begins. By a hand taught by his father, who learned from his father and so it goes…
Block prints are done by eye, and telltale signs of the human hand, even imperfections, are part of the ineffable humanity and beauty of the craft. This is why I pursue it.
Once back in Australia, each piece continues to tell its story. Every cushion, tablecloth and napkin that proudly makes its way into someones home contains a story that can only be shared by appreciating the time and effort that has gone into creating it.  Not a machine process in sight.
The next time you are looking for a beautiful fabric based product for your home, consider its story. Does it even have one?
Love
Alex
XX
Peter Sherlock